Something sinister causes a whole island to vanish! If Doc can't uncover the fiendish plot behind this startling act, he might be the next to disappear!
The Bantam cover of this novel reuses a part of the artwork from the Bantam edition of "The Green Death."
weight watchers kochbücher kostenlos downloaden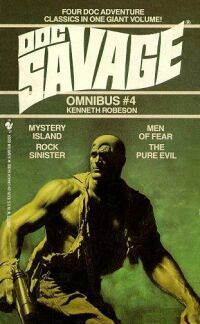 kostenlos musik kostenlos downloaden
videos abspielen programm kostenlos downloaden
firefox alles downloaden
itunes herunterladen windows 64 bit
Page Sponsor:

Scott Slone
Discovered Doc and crew in the 6th grade, and has been an avid reader and collector since. Prefer Street & Smith over Bantam, (mostly) Baumhofer and Harris over Bama, Emery and Clarke. Waiting for the grail, the March 1933 premier adventure, to fall into my lap and finish the original 181 issue pulp run.